We had an off day last week in Kansas City and decided to go catch a movie to kill some time.  So what did a bunch of dudes in a band choose?  The Fighter?  True Grit?  Nope.  Actually, we went to the new Gwyneth Paltrow/Tim McGraw movie "Country Strong".  In our defense, we went to see the movie because there is a scene in the movie featuring a song called "Steal You Away" that I
wrote with a couple buddies of mine, The Mulch Brothers.  It was used as background in a pretty big scene in the movie and it was pretty surreal to hear Matt and Ryan singing and then see the credits at the end.  At least they spelled my name right (sorry Matt)!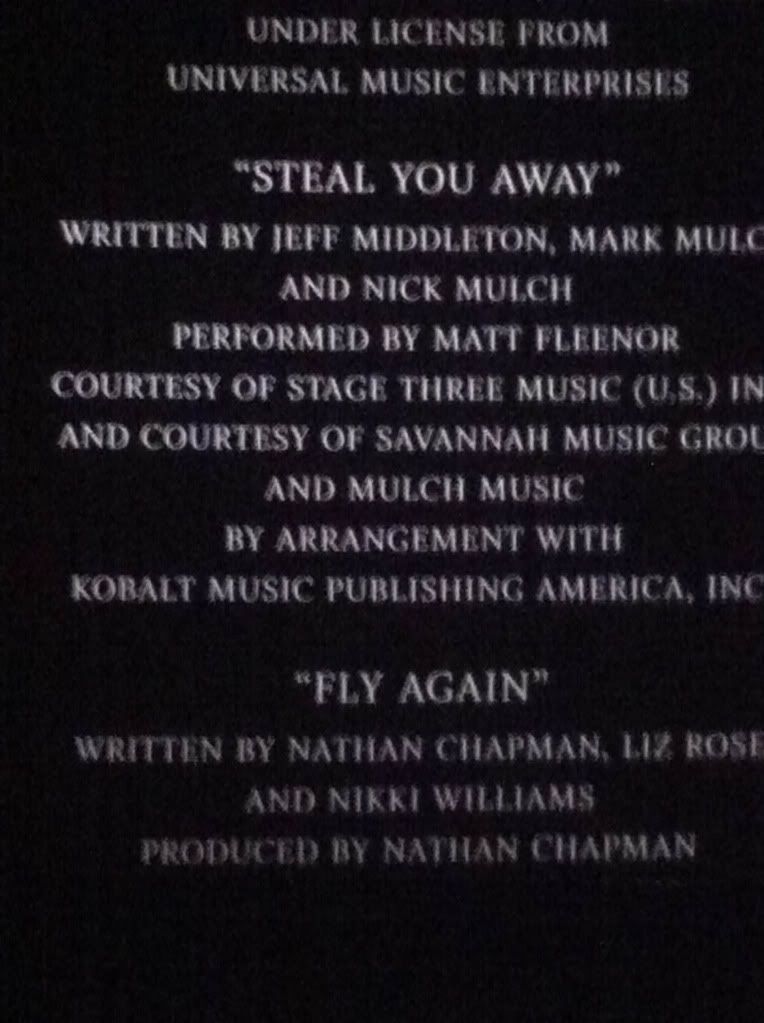 On a side note, the theater we went to was out of control.  There was a full bar and waiter service and it pretty much was the nicest theater any of us had ever seen.  But it was also huge and confusing.  There were a couple of times we were wandering around without a clue where we were going.  Thank God there are 25 minutes of previews before the actual movie started.
Anyway, it was a pretty cool thing to hear the song in the movie…Randy Rogers Band also cut it on their latest album, so it's given me a couple "firsts" in the past year.
Jeff